,s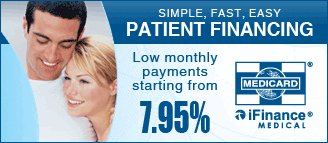 Most cosmetic procedures, such as a breast augmentation ,tummy tuck, or tattoo removal, are not covered by OHIP or insurance companies. Money often becomes the biggest deterrent why patients do not move forward. We offer guidance is seeking approval for you cosmetic surgery financing requirements.
At Rice Cosmetic Surgery, we work with only the best financiers for your cosmetic surgery requirements. Should you choose not to finance your procedure, we accept Cash, Debit, Visa, and Mastercard.
About Medicard for Cosmetic Surgery Financing in Toronto
Our financing provider offers a simple and affordable way to finance your procedure, service or product and allows you to immediately acquire the care you desire. The ideal alternative to writing a cheque.  Patient financing programs ensure that you don't delay your treatment or purchase due to cost concerns. Medicard provides a variety of financing terms with convenient monthly payments.
Medicard offers a variety of terms, up to 6 years, that you can use to pay for your cosmetic surgery. You can choose to finance the full amount, or simply finance a portion. Your equal monthly payments will be customized to suit your budget. It's so easy …
For as low as $21.00 a month, you can do it!