non-surgical anti-aging treatments
DERMAL FILLERS
Wrinkles Be Gone
In today's cosmetically oriented world, facial fillers, or dermal fillers, are a critical part of maintaining one's appearance. Dermal fillers provide immediate results with no downtime, and they can often be delivered in less than an hour. At the Rice Cosmetic Surgery, our use of fillers is delicate, never seeking to make our patients look like different people. Instead, we use fillers to enhance their natural beauty and bring out the very best qualities of their face. If you're looking for a touchup in your face or would like to reverse the signs of aging, we provide among the best dermal and facial fillers Toronto has to offer.
Cosmetic Enhancement
Dermal fillers for cosmetic enhancement is done when a patient wishes to enhance or add to some aspect of their facial appearance.
At Rice Cosmetic Surgery, we use facial fillers to correct the following cosmetic issues:
Crow's feet
Loss of volume in the cheeks
Sagging jowls
Lack of definition in the jawline
Nasolabial folds (smile lines)
Thin lips
Bags under the eyes
Vertical lines on the upper lip, also known as smoker's lines
Fine lines and wrinkles throughout the face
Age Management
Facial fillers for age management is more concerned with wrinkles and specific volume loss. As we get older, the collagen in our skin starts to break down. This breakdown contributes to wrinkles, fine lines, hollowed cheeks and sagging jowls. In order to treat these conditions, facial fillers are used to simply restore one's youthful appearance. After decades in the cosmetic industry, our practitioners are alert to how volume loss affects each aspect of the face. This gives them the knowledge necessary to apply dermal fillers to restore youth without drastically altering your appearance.
Types of Dermal Fillers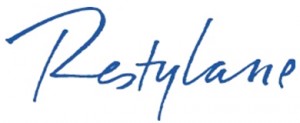 Used in more than 15 million treatments worldwide, Restylane delivers lasting treatment for wrinkles throughout the face.  Injectable or dermal fillers like Resytlane®, Restylane Fine Lines® and Perlane® add volume to facial contours and are used to accentuate eyebrows, smooth under-eye hollows, enhance lips, increase volume in the upper cheek and naso-labial region, and define contours of your cheek, chin and jaw line. They are also used to fill acne scars, camouflage early jowls and to make changes in shape or symmetry of your face by softening a bulbous nose tip or removing a ski jump depression on the nose. Depending on what you are looking for, there is a filler designed specifically for you. Restylane is the most common and widely used. It has a medium thickness and works extremely well for medium lines in the cheeks, around the mouth, frown areas and lip enhancement. Restylane Fine Lines is the thinnest and is reserved for fine lines around the eyes, while Perlane is thicker and best used for deeper grooves in the nasolabial and cheek areas. Restylane can be used on all skin types and does not contain animal proteins, which limits the risk of contracting animal-based diseases and experiencing allergic reactions. In addition, the products have never been tested on animals.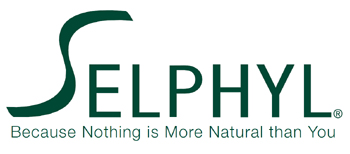 Selphyl (also known as the vampire filler or vampire facelift) is a way of extracting platelets from the patient's own blood and using the growth factors from the platelets as a dermal filler that is injected to fill out wrinkles to provide a more youthful appearance. Selphyl can be used for anti wrinkle treatment on any part of the face – for eye wrinkles, lip wrinkles, marionette lines, smile lines and more. It is suitable for both women and men and has almost no contraindications. The effect is reported to last for up to 18 months.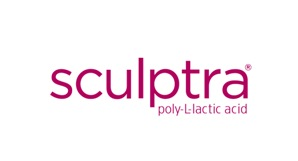 Sculptra is an injectable that uses poly-L-lactic acid (PLLA) microparticles. Sculptra fills in the areas where people lose volume in their face for example, if their cheeks are sunken in. It's great for people who are developing jowls and for marionette lines. It's very safe and has no side effects. It stimulates new collagen where people become hollow. You can use it all over face and chin and neck. One advantage is its longevity; it can last up to two years once an optimal result is achieved, while alternative fillers including Restylane and Juvéderm generally last a year or less. Another advantage is Sculptra's ability to address broader depressions like sunken cheeks.

Juvéderm has launched a new filler created specifically for the lips called Juvéderm Volbella.  As with other Juvéderm fillers, Volbella is a hyaluronic acid-based gel enhanced with painkilling Lidocaine. What makes this filler unique is its patented Vycross  technology which, through more efficient crosslinking, produces greater lift capacity and longer lasting results. In fact, a company-led study found that over 90% of test patients reported natural looking lips with more than 80% of them still satisfied with their results after one year. Having such a high satisfactory rate after such a long period of time is something to smile about: Previous lip fillers typically last up to 6 months, before your body breaks it up, leaving you with a deflated pout. Additionally, Volbella is a softer, smoother gel that allows for easier injection.  Its lower HA concentration also means that it is less hydrophilic (less likely to absorb water) resulting in reduced swelling and a more natural result.  Translation: Goodbye fish lips.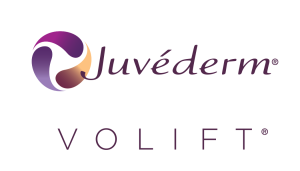 JUVÉDERM® VOLIFT® with Lidocaine is the latest addition to the JUVÉDERM® family of hyaluronic acid (HA) facial fillers. HA is derived from a naturally-occurring sugar in the body which helps maintain volume and elasticity in the skin.  Specially designed with the innovative VYCROSS® technology, JUVÉDERM® VOLIFT® with Lidocaine is a tailored treatment indicated for nasolabial folds (smile lines) – the lines that run vertically from the bottom of the nose to the corners of the mouth. It delivers smooth, long-lasting results that may last for up to one year. With the addition of the mild local anaesthetic, lidocaine (0.3%), patients can enjoy a gentler injection experience.