Now you can get a Brazilian Butt Lift without the Scalpel with Sculptra!
With the use of Sculptra, a long-lasting substance that is injected into the buttocks to stimulate your body's own collagen, you can now gently add more volume and shape to the butt without surgery or downtime.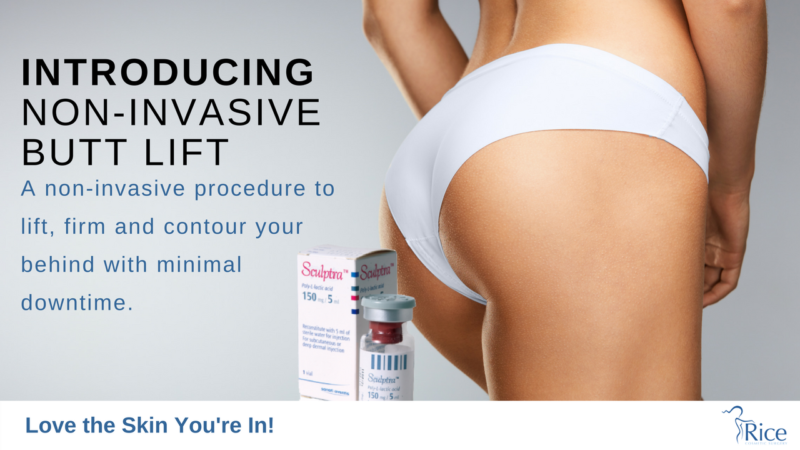 Sculptra Butt Augmentation Treatment Details
Although Sculptra will not give you the volume of an implant or fat injection, the treatment may be beneficial to those who do not have enough fat for the Brazilian Butt Lift or simply don't want an implant.
Go to the Best for Your Non-Surgical Butt Lift
Dr. Sean Rice, a national trainer for Sculptra, suggests multiple treatments for best results. Treatments start at $4500 ($6000 if PRP is added) and patients generally need 3-4 treatments with results lasting 2-3 years.